What the Banking IDentity means and when it comes handy
It is a simple and safe method for login and for verification of your identity on Internet.
You can utilise it not only in the bank but especially when dealing with the authorities or with online service providers.
For communication not only with the bank
For secure confirmation of payments and for login to applications of Česká spořitelna and to selected third party applications.
When dealing with the authorities
Instead of presenting your identity card, through your Banking IDentity you will get verified on the website of relevant authority.
At the online service providers
You can easily and safely log into the client service zones, change the electricity tariff or sign the contracts online. 
During the login and verification of identity towards third parties your login details remain safe in the bank. We are always going to show you the list of transferred details and you can decide whether you will transfer them. The bank does not share any other information about you.
 
Why you shall make you life easier with Banking IDentity
Single login details
You do not have to remember tens of new passwords and login details.

It is safe and protects you

It protects you and your login details. It does not share your data with anybody, unless you agree to it.

It saves your time and effort

You no longer need to scan the identity card or visit a branch to sign a contract.

Without registration and free of charge

You do not have to register anywhere. Nor you need to pay any fee for the Banking IDentity. It is available free of charge.

Banking IDentity is granted to all clients of Česká spořitelna who concluded a contract for Banking IDentity and therefore obtained login details for Internet banking of Česká spořitelna. Login through the Banking IDentity therefore works just like logging into George.
What methods are used for securing the Banking IDentity
Your Banking IDentity consists of the user name and the unique phone number. Every single login must be secured to the maximum extent. The choice of the method is up to you.

Mobile application George klíč

This is the safest and convenient method. You just need the application in which you will confirm everything.

Download and install the George klíč application from Google Play, App Store or HUAWEI AppGallery.

Password and confirmation through SMS

You will choose the password yourself and enter it during login or verification. Then you will receive the SMS with a code through which you will confirm the password.

Voice verification

You can use it only for calling to our contact centre. With the help of our operator you will record a voice sample and when you call next time, we will know it is you.

With the IDentity Management application you can easily manage your login details and security methods. Here you can also check when and where your Banking IDentity was used.
How to log in through BankID
 On the merchant site, select option Login through BankID. When logging into an authority select option Identita občana.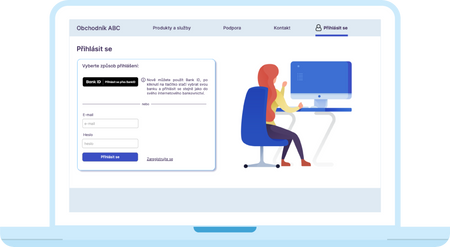 Then select the tile with the Česká spořitelna logo.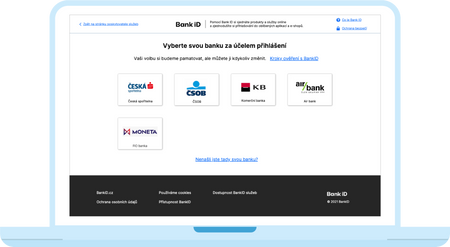 You will see the login page where you will enter the same details as the ones through which you log into George. In this way you will only get verified; you will not log into your banking.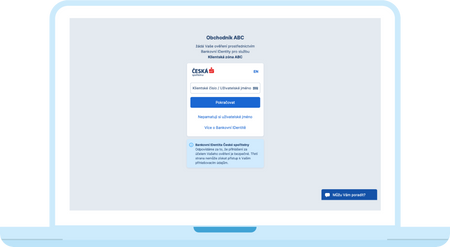 Using George klíč or password plus SMS, depending on the security method you selected, you will confirm that you are really the person concerned.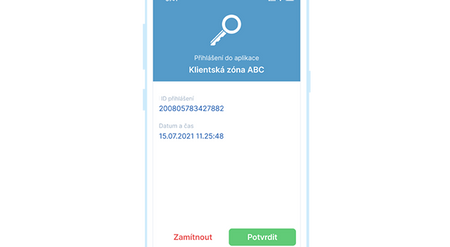 You will confirm the consent with transfer of data.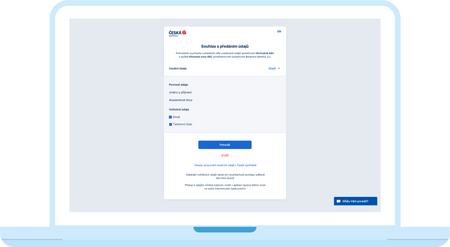 You are successfully logged in.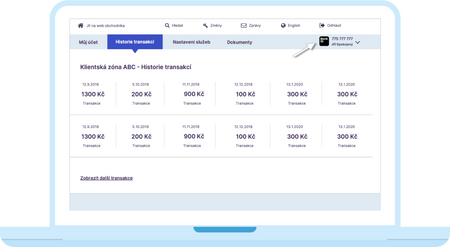 You may also be interested in