Connection with banking account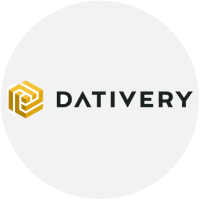 Connect your bank transaction history to your accounting software online with Dativery integration platform
Československá obchodní banka, a.s.
This application allows ČSOB customers to connect and control their accounts at Česká spořitelna through the ČSOB internet banking
 
Test app made by Air Bank developers. Purpose: Try to connect your API on test and production enviroment.
 

Air Bank AISP application.
This is a Moneta application which will try to connect PSD 2 API of Ceska Sporitelna.
 

Verification transaction. 
Moje a Mobilní banka are direct channels of Komerční banka (KB) for retail clients. Users can check account information (balances etc.) and transaction information. Accounts should be presented next to KB accounts to provide users overall picture about their finance.

KB Mobile Bank provides functionality for displaying ATMs on maps and nearest ATM tracking feature. To KB ATMs we also add ATMs from other banks, which publish API for their acquisition.
 

The payment application of Komercni Banka enabling quick and easy payments on the Internet.  

The aggregation platform for services of open banking. 
Internet banking of Banka CREDITAS a.s. Through this internet banking it is possible to manage bank accounts in different banks.
 

Multi banking application Richee. Through this application it is possible to manage bank accounts in different banks. Application Richee is managed and operated by Banka CREDITAS a.s.
 

This environment is used for connection with internet banking of Banka CREDITAS a.s. in a production environment. It is ready to use by all of our internet banking clients.
Slovenská sporiteľňa, a. s.

Universal electronic banking channel for Corporate Clients with MultiBank functionality.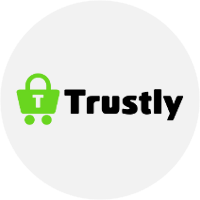 Trustly offers bank payments and credit transfers in a secure, simple and fast manner between consumers and e-merchants. Payments and credit transfers via Trustly are made immediately. Trustly is always free to use and no registration is required for users.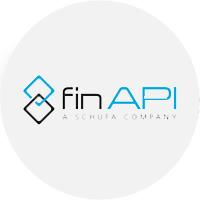 ffinAPI Access is an account aggregation platform.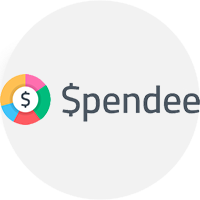 Application for downloading transaction history from bank accounts.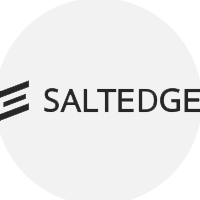 We present the end-customer's transaction history in a clean and easy-to-understand format.
Wallet is your personal finance planner that helps you save money, plan your budget and track spending. You will become your own finance manager. Actively plan & manage money. Get a report concerning your finances, together with the people you trust, across multiple currencies, banks and financial institutions. Upload your Loyalty or Reward cards too. Get and keep full control of your finances. Tracking your money just got easier.

Wüstenrot hypoteční banka a.s.

Online loan application for Wuestenrot product

Account Information Service application for lenders to be able to verify customers credit-worthiness

Raiffeisenbank Czech republic internet and mobile banking


Equa bank – application for Raiffeisen Bank trademark - pruduction instance

CRIF REALTIME IRELAND LIMITED

NEOS is a platform enabling bank account data aggregation while using CRIF services. It is possible to use NEOS through integration into the portal "Kolikmam.cz".

NEOS production environment
Reward Program from my shopping center.


The loyalty program of my shopping center.

An online platform for efficient (sports) club management. One place to communicate, deal with administrative matters, keep the member records, manage events or payments. The application can be connected to your Ceska Sporitelna internet banking, which will allow for automated downloads of the history of incoming transactions. These will then automatically pair with the payments created in the eos club zone platform.

PELICAN PAYMENT SERVICES LTD
PelicanPay PSD2 APIs for Payment Initiation and Account Information with PSD2 interoperability.

Equa bank application for consuming custumer data in conjunction with PSD2 legislation.

Application to get the transaction history based on the user's request.

Kevin is a licensed payment institution focusing on solutions based on PSD2 directive with vision to become a connection between Banks, Customers and Fintechs.
Nordigen provides free access to PSD2 data and premium data insights as a service. Nordigen's open banking platform helps developers build powerful applications that use open banking data for identity and account verification, credit assessment and personal finance.

This is the updated application for 2021 certificates.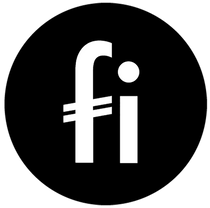 Account Information Service Provider.
On-line real estate management software
Account Information and Payment Initiation Services
ibanXS connects with European banks, offering a seamless integration to our clients.
PAY. connects with European banks using the ibanXS platform.
Flow Money Automation B.V.
FLOW connects with banks across Europe using the ibanXS platform.
The only digital platform you need to have – all your bank accounts and products in one place
By connecting the SYNOT TIP application to Česká spořitelna's internet banking, applicants for registration at SYNOT TIP are able to verify their identity and bank account online.
Clients of the company Chance can with help of Česká spořitelna verify their identity and payment possibilities online.
Clients of the company Chance can through Česká spořitelna verify their identity and payment possibilities online.
Clients of the company Sazka can, with help of Česká spořitelna, verify their identity online.
Česká spořitelna - penzijní společnost, a.s.

Convenient and paperless arrangement of supplementary pension savings via Internet. No need to go anywhere, send anything, wait for anything or even print anything (if you do not want to) - we will deliver your contract draft to you by e-mail and instead of a signature you can just send your first payment. 

Online identity verification for MallPay customers.

Customer verification via Bank KYC API